GreatAmerica ConnectWise Integrations
ConnectWise Sell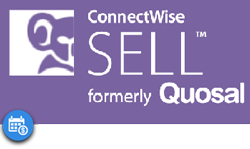 This integration gives you the ability to stay in the system you use every day for quoting and proposing, and include a monthly lease payment on your quotes. The integration uses real-time lease rates to calculate monthly payments to fit the terms and purchase options you choose. Those terms are customizable for each client's quotes, and can include your SLA monthly payment to present a Hardware as a Service-like solution.
Features of this integration:
Quote Multiple Finance Options
Place Monthly Payments on Proposals
Bundle Hardware Payment & SLA Monthly Payment
TAKE A QUICK TOUR
ConnectWise Manage
Send and receive critical information without leaving ConnectWise.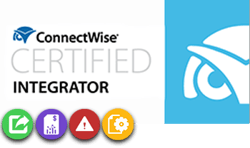 Submit Credit Applications

Pass deal information from ConnectWise opportunity to GreatAmerica
Compatible with ConnectWise Sell and QuoteWerks quoting integrations

Flexible Invoicing:

Variable billing capabilities
Single invoice solution

Delinquency Reporting

Service tickets created when customers' payment not received
Real-time customer payment info

Quick Access to GreatAmerica and info-zone.com
Collabrance Ticketing Automation

Gain access and share customer information seamlessly and securly in real time
Collaboratively work with a Master MSP on customer tickets
Visit the ConnectWise Marketplace
RELATED TOPICS:
Blog: This Is Why You Are Overwhelming Your Clients with Options
Blog: Shrink the Gap Between Cash & As-A-Service Quotes