GreatAmerica Salesforce Integration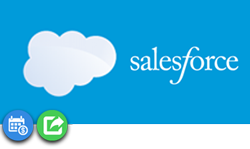 This integration gives you the ability to stay in the system you use every day for quoting and proposing, and include a monthly lease payment on your quotes. The integration uses real-time lease rates to calculate monthly payments to fit the terms and purchase options you choose.
Features of this integration:
Quote Multiple Finance Options
Place Monthly Payments on Proposals
Bundle Hardware Payment & SLA Monthly Payment
Submit Credit Application
Coming Soon! Create lease documents for signature.
TAKE A QUICK TOUR
RELATED TOPICS:
Blog: This Is Why You Are Overwhelming Your Clients with Options
Blog: Shrink the Gap Between Cash & As-A-Service Quotes