Thank You For Attending Our Webinar! View /Listen to the Full Recording Below.
---
For best experience, please view video in the Google Chrome browser.
Strategic & Continuity Planning: Why Now is the Time
Our Organizational Development and Security experts discussed best practices related to strategic planning and continuity planning during this webinar Q&A; two critical strategies that can accelerate the success of your business.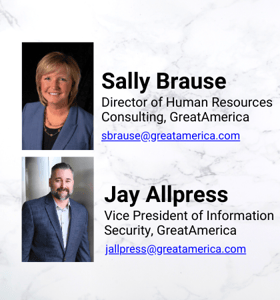 Adapt & Thrive with our Webinar Series Built for You
Pressure, uncertainty, and the unknown are now the norm. During these times, equipping yourself and your business with the knowledge and tools to invest for the future is critical. We want to provide the resources you need to adapt and thrive. Browse session options and get registered today.