Strategies to Incorporate and Position Tech Refresh Cycles
It's possible to get 80% or more of your MSP clients to refresh their technology in your recommended time frame. How do we know? Our presenter, Ian Pugh, did it as sales leader at a UC company.
Discover the three strategies he used to position and approach end of term with his existing and future clients. You'll learn how to set expectations with your customers so that they regularly expect to get new equipment. Plus, you'll box out the competition and provide extra value to your customers by keeping their technology environment up to date and protecting them from old tech.
Related Content:
Best Times to Talk Tech Refresh with Customers
About the Presenter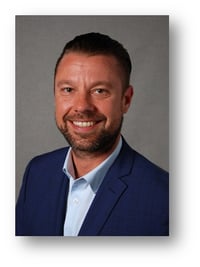 Ian Pugh, Director of Strategic Programs
Ian Pugh is the Director of Strategic Programs for the Unified Communications & IT Group at GreatAmerica Financial Services. Ian is responsible for the GreatAmerica UC and IT manufacturer programs strategy and serving as a liaison between GreatAmerica and the telecommunications industry, including manufacturers and service providers. Prior to GreatAmerica, Ian spent 15 years of experience in the leadership, sales and marketing roles at Gsolutionz Inc., a UC and collaboration provider in California.